Welcome to the "Perfect Destination" for the contemporary traveler offering impeccable service & ultimate in luxury!
Come and meet us and take a closer look at what we do and how we do it, then talk to us about what we can do for you.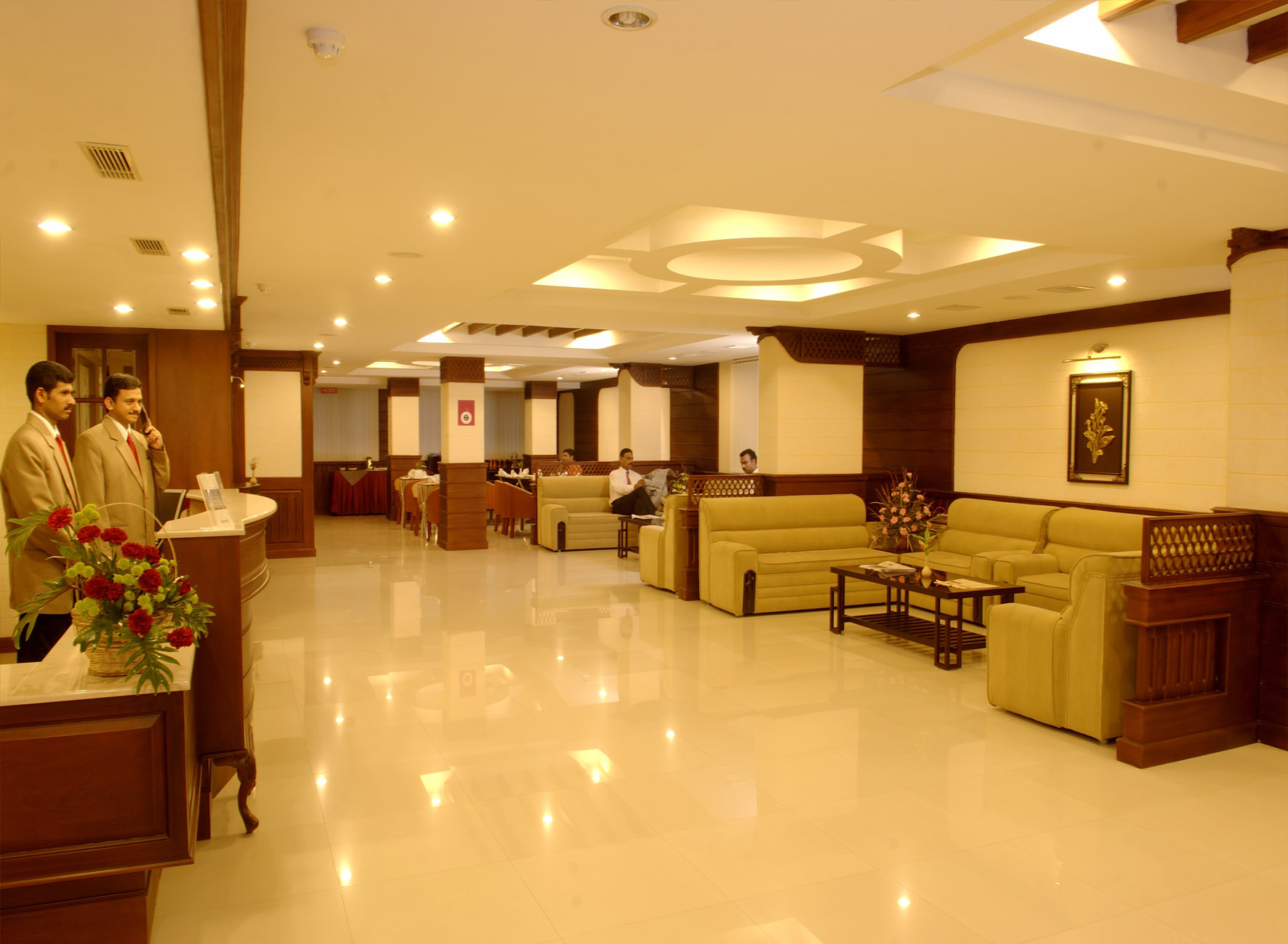 WI-FI LOBBY & AM-PM COFFEE SHOP
The 24-Hour Front Desk is WIFI enabled & the Lobby greets its esteemed Guest with charm, honour & respect. Guests can utilize this facility to surf as per their need & make themselves very comfortable during their visits. AM –PM Coffee Shop is a standout place close to the Lobby where one can find themselves at ease to relax and enjoy in the serene atmosphere being a perfect place to grab a bite.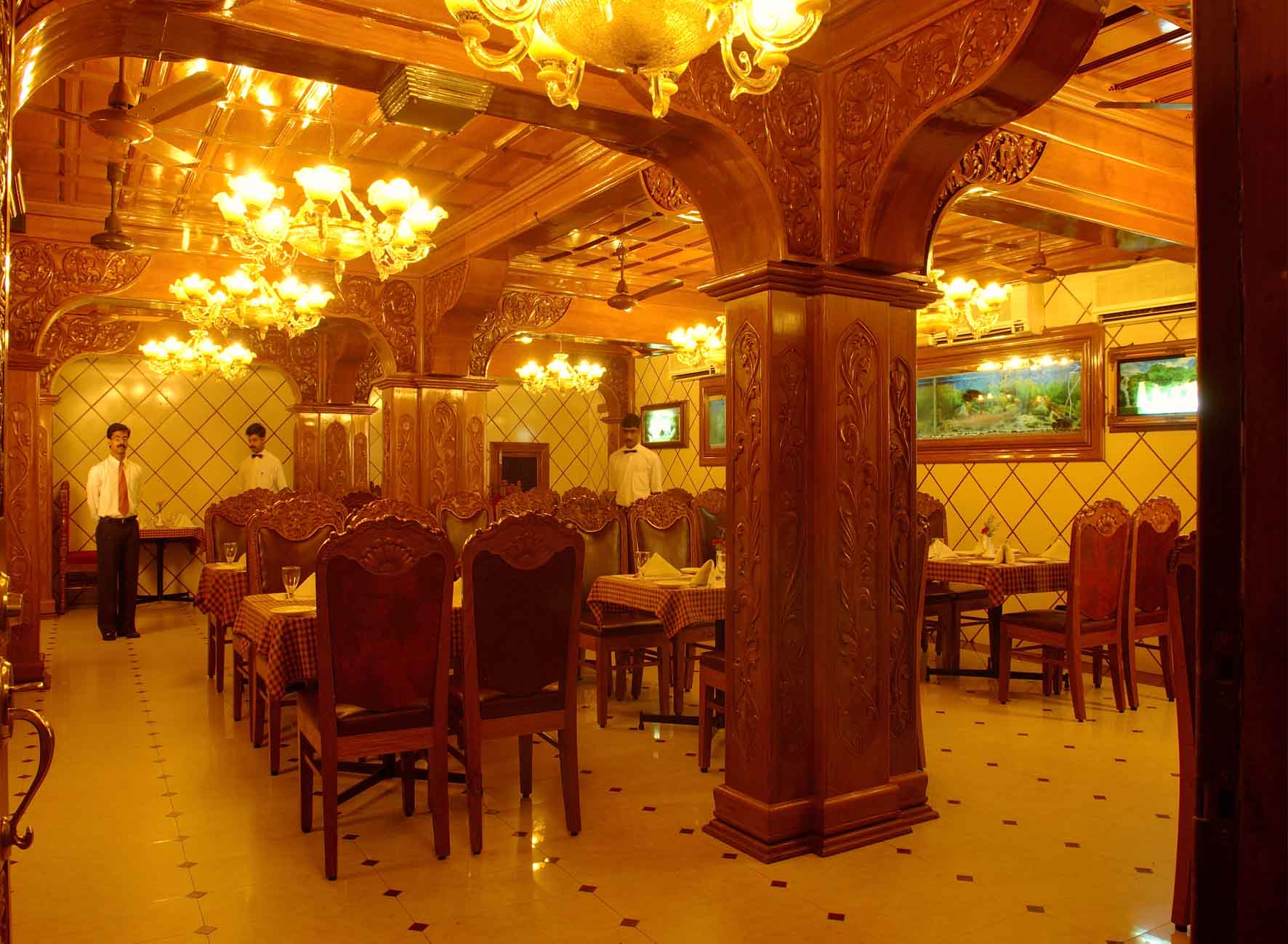 MULTI-CUISINE RESTAURANTS
DE-JAVU(The Fine Dining Lake View Restaurant) at the Above floor and DURBAR(The Multi Cuisine Restaurant) at Ground floor offers a grand confluence of the most delicious world kitchens that is sure to excite both, the adventurous as well as traditional palates. Savor the taste of Arcadia in round the clock service and fine ethnic Kerala dishes that will stay with you forever.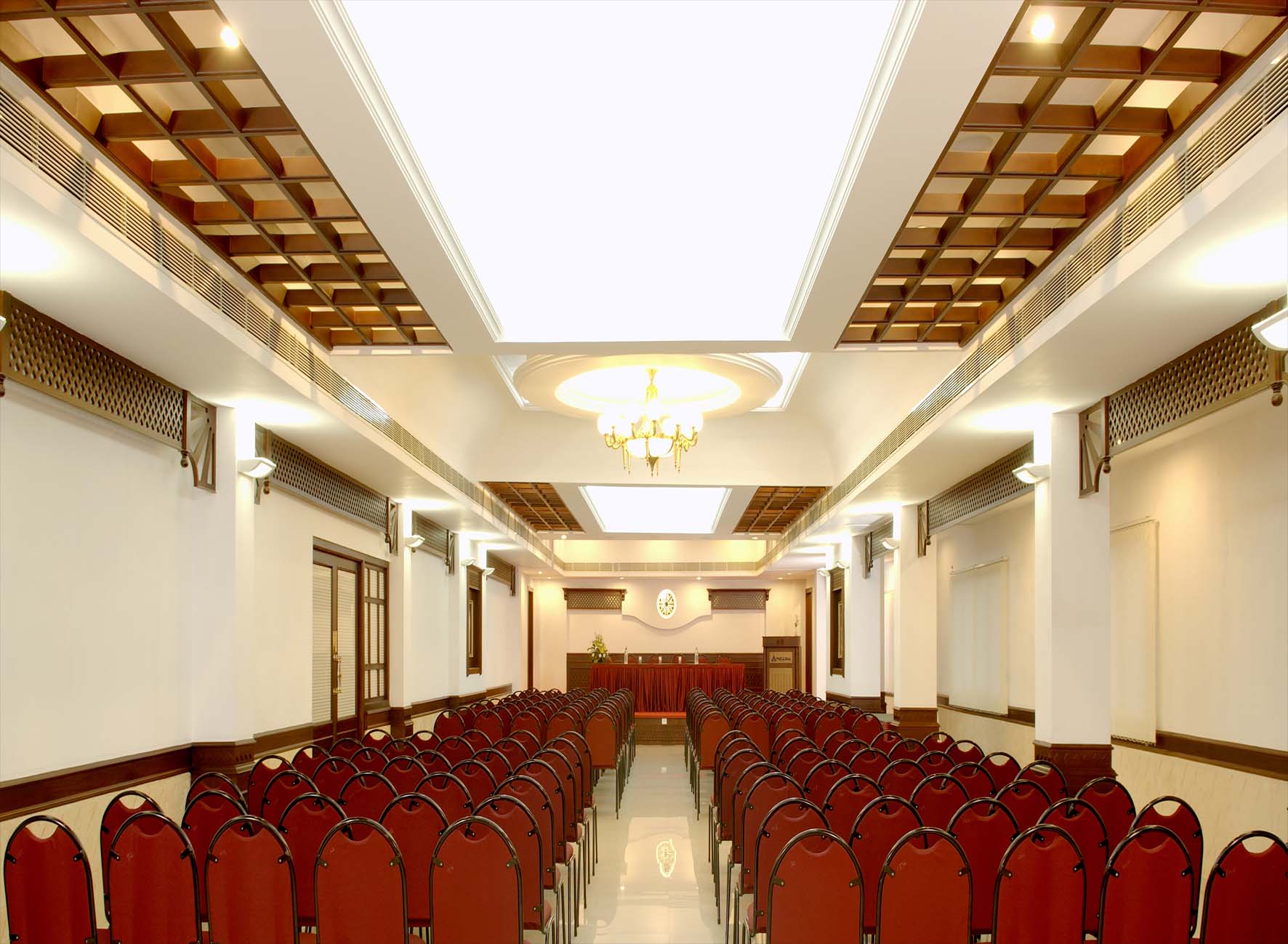 BANQUET HALLS
On planning conference or a get together to celebrate an occasion we take pride in having 7 Banquet halls as available to accommodate 15 to 400 pax. Arena – Exhibition hall excites a group for meeting their purpose to meet in style and find the best state-of the art facilities. A private party Area is also in reach to provide a space that can help to unwind the bliss of life.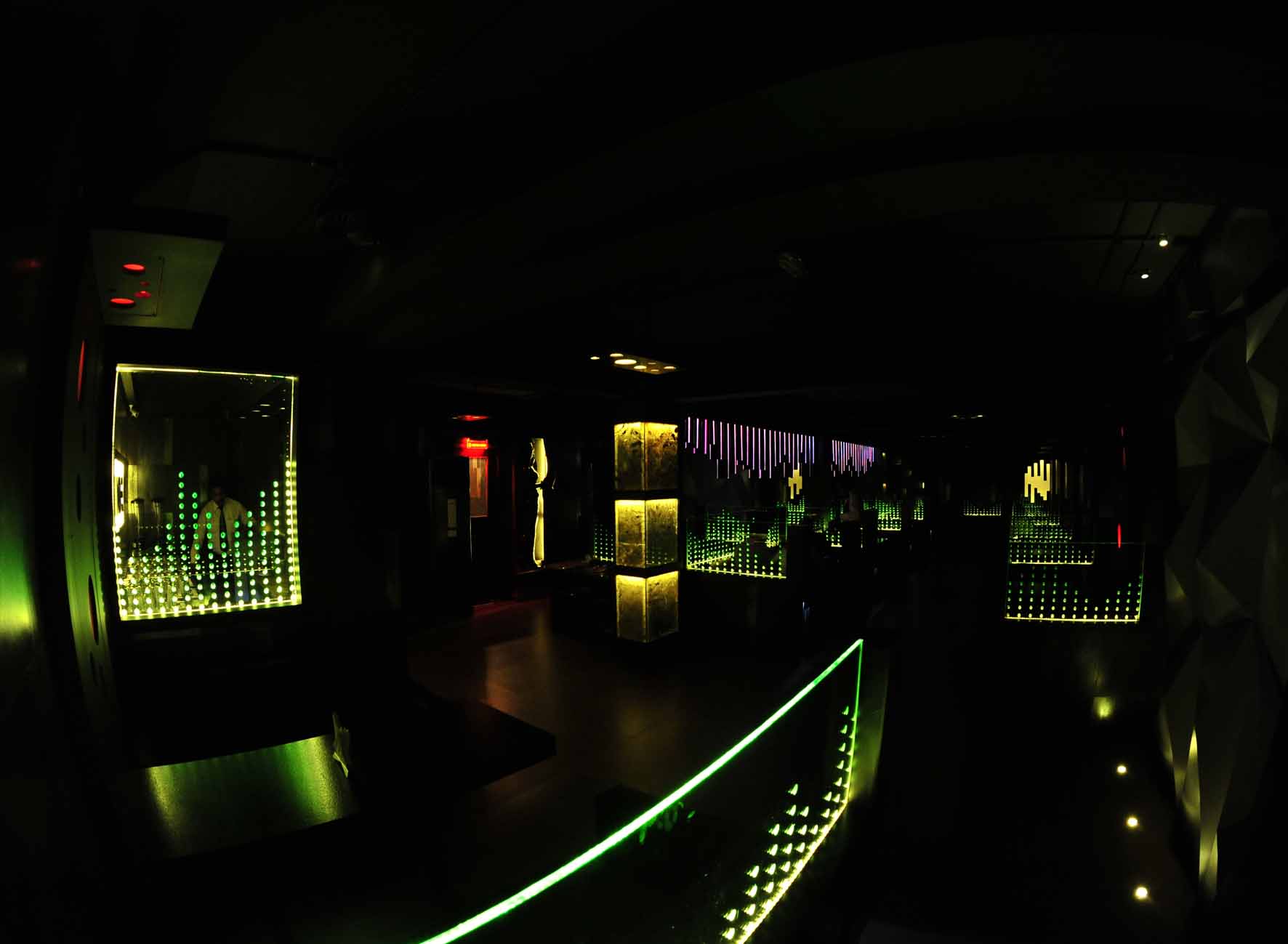 ICE -THE LOUNGE BAR
ICE THE LOUNGE BAR-Combining the glamour of the past with contemporary style. Chill out and watch the night warm up at the continental lounge bar in Kottayam. The drinks flow easy and the chefs keep the much-loved continental cuisine coming to tame hungry lounge guests.We hope that pleasant moments that we share with you be a reason for us to serve better.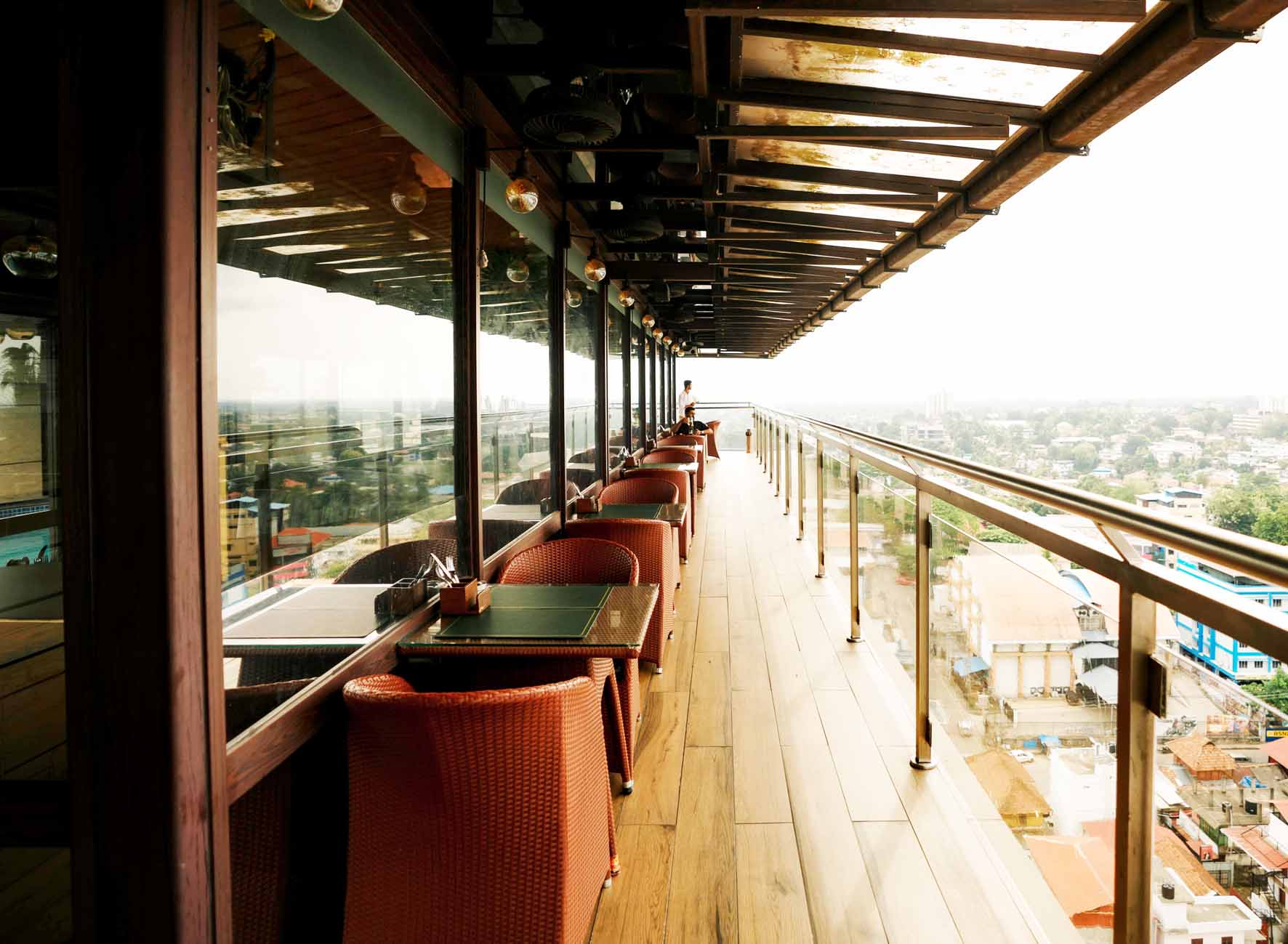 FAHRENHEIT -THE LOUNGE BAR
FAHRENHEIT BAR- An exclusive Bar with utmost luxury and style that would mesmerize your imaginations. Feel yourself in the most comfortable and at ease in an environment created that matches ones wish to dine in beauty of the Lounge.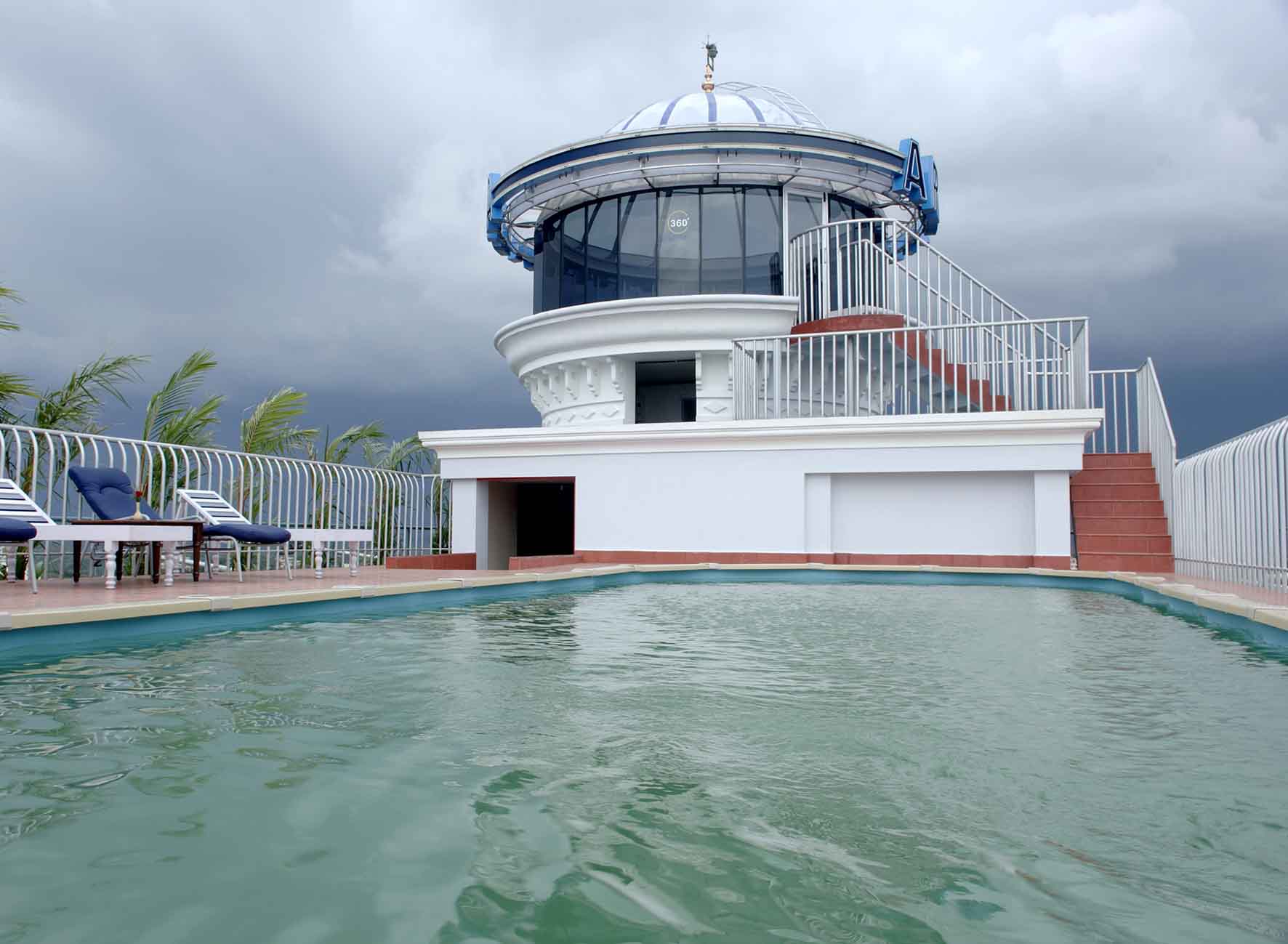 H2O - ROOF TOP SWIMMING POOL
The roof top swimming pool is on the 14th floor and is a well maintained facility for resident guests. One can take a refreshing dip in its waters and get a ecstasy feel that adds to Arcadia's grandeur. It is to be noted that you be hygienic with proper swimming attire.
360 DEGREE SKY VIEW AREA
The Roof Top Private Lounge is all there to give in a wonderful experience that can charm your spirits and deliver a uniqueness never to be found before.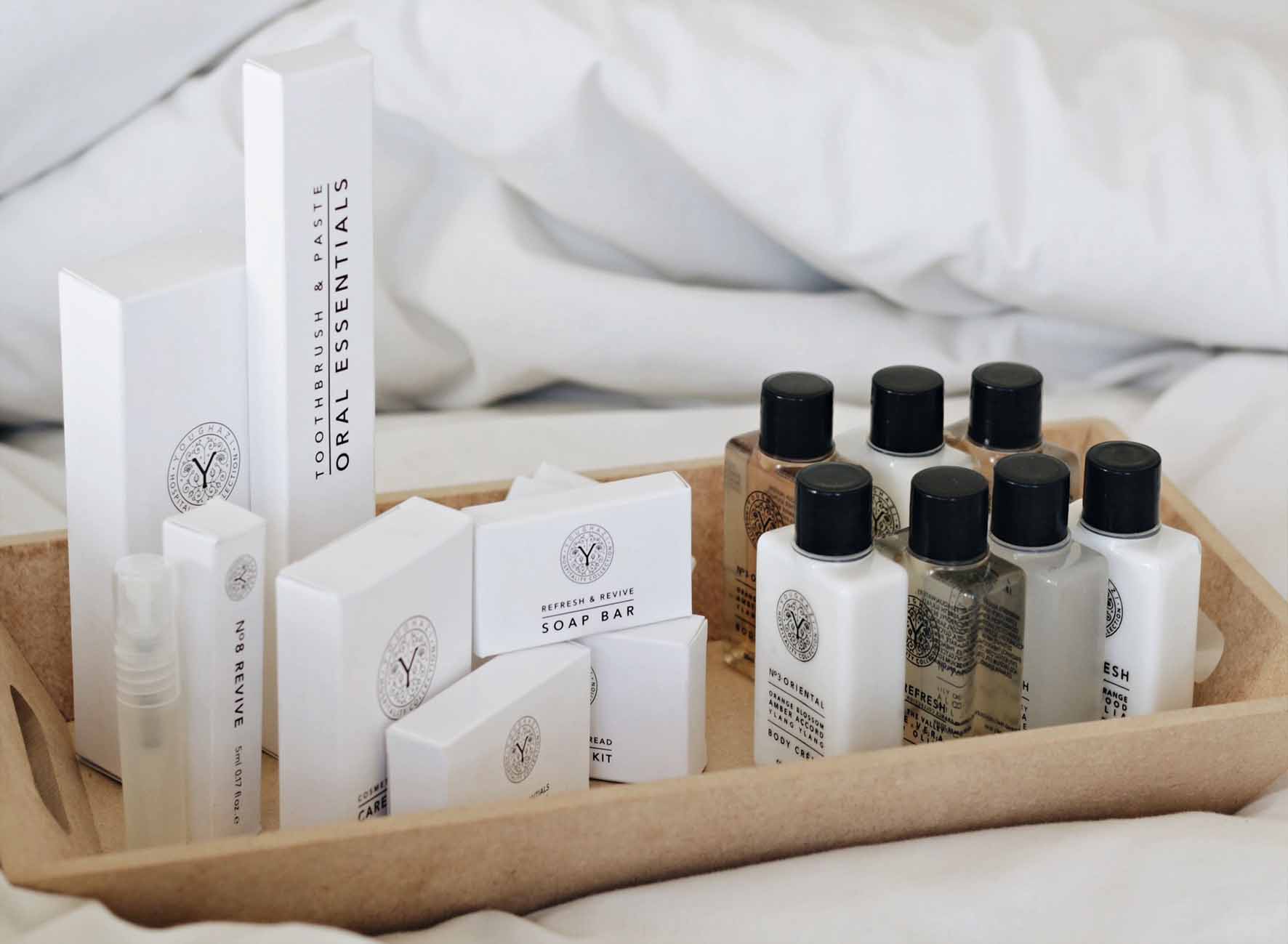 AMENITIES
Pressing Iron and Iron Board, Tea /Coffee maker, Hair Dryer, Iron Box, Differently abled Room, Left luggage Room . Accessories like Shaving Kit, Dental Kit, Shower Cap, Moisturizer, Sewing Kit, Shampoo, Slippers, Pen & Pencil, Bottled Drinking Water can be made available.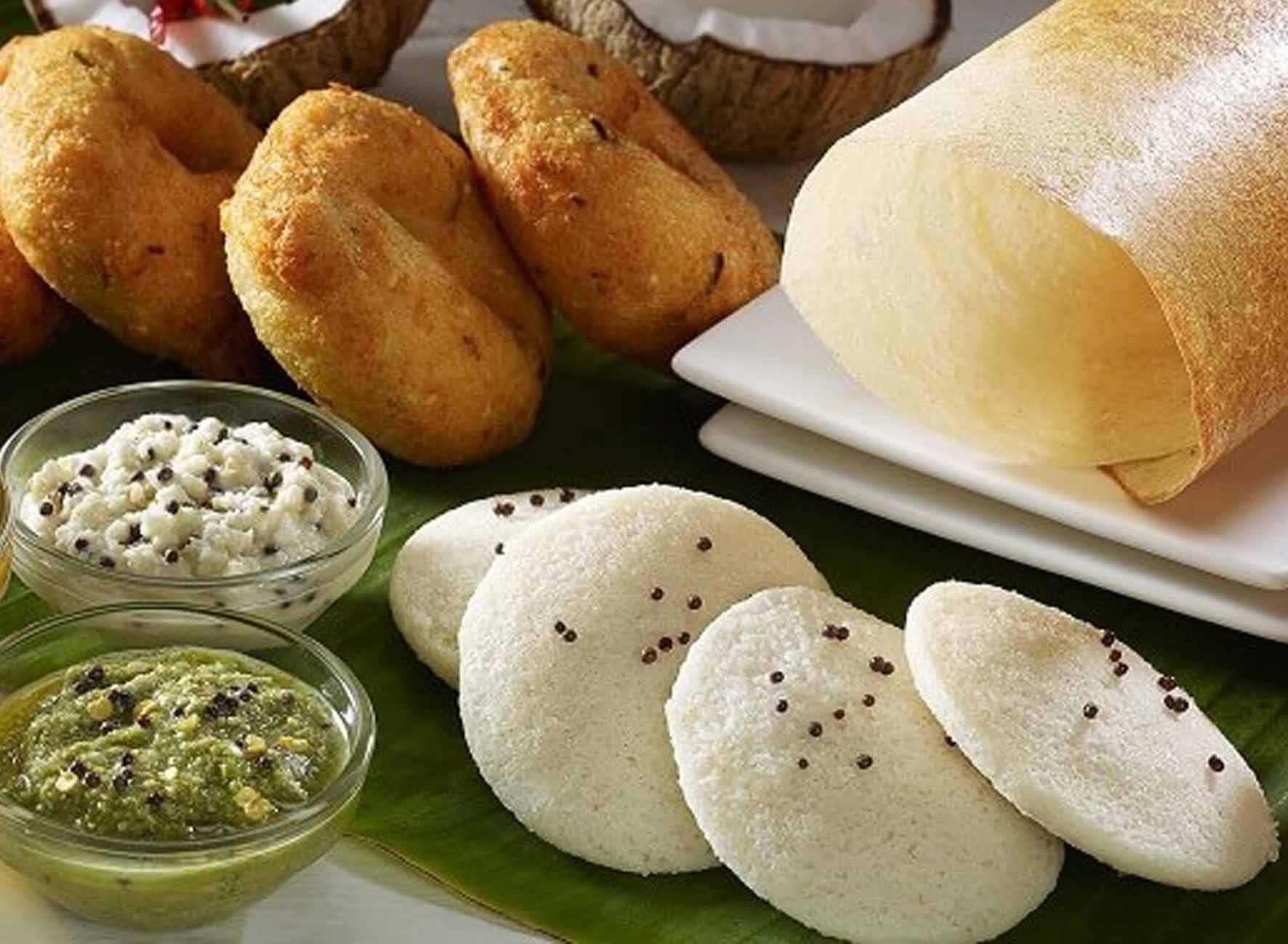 COMPLIMENTARY FACILITIES
We provide complimentary Breakfast (Continental or Indian), 24 Hours Hot Water, Daily local & international newspapers, Wheel Chair and Wake up Call (On Request), Swimming pool for inmates etc.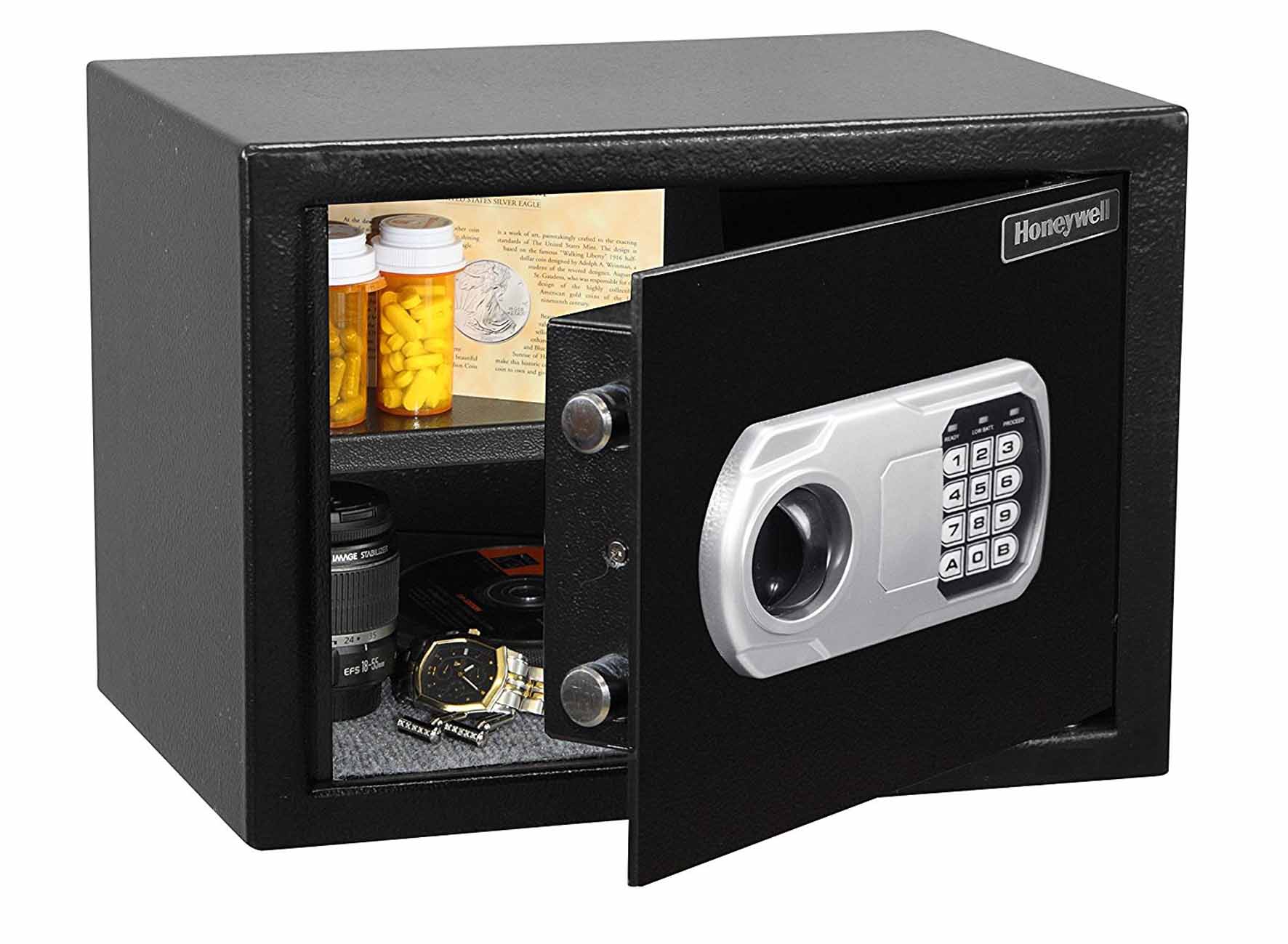 ON REQUEST PAID SERVICE
Safe Deposit Locker, Travel Assistance , Currency Exchange, Laundry / Dry Cleaning Service, Car Rental, Doctor on Call, Mini Bar, Fax/Photo Copy / Print Outs, Telephone services, Conference halls etc..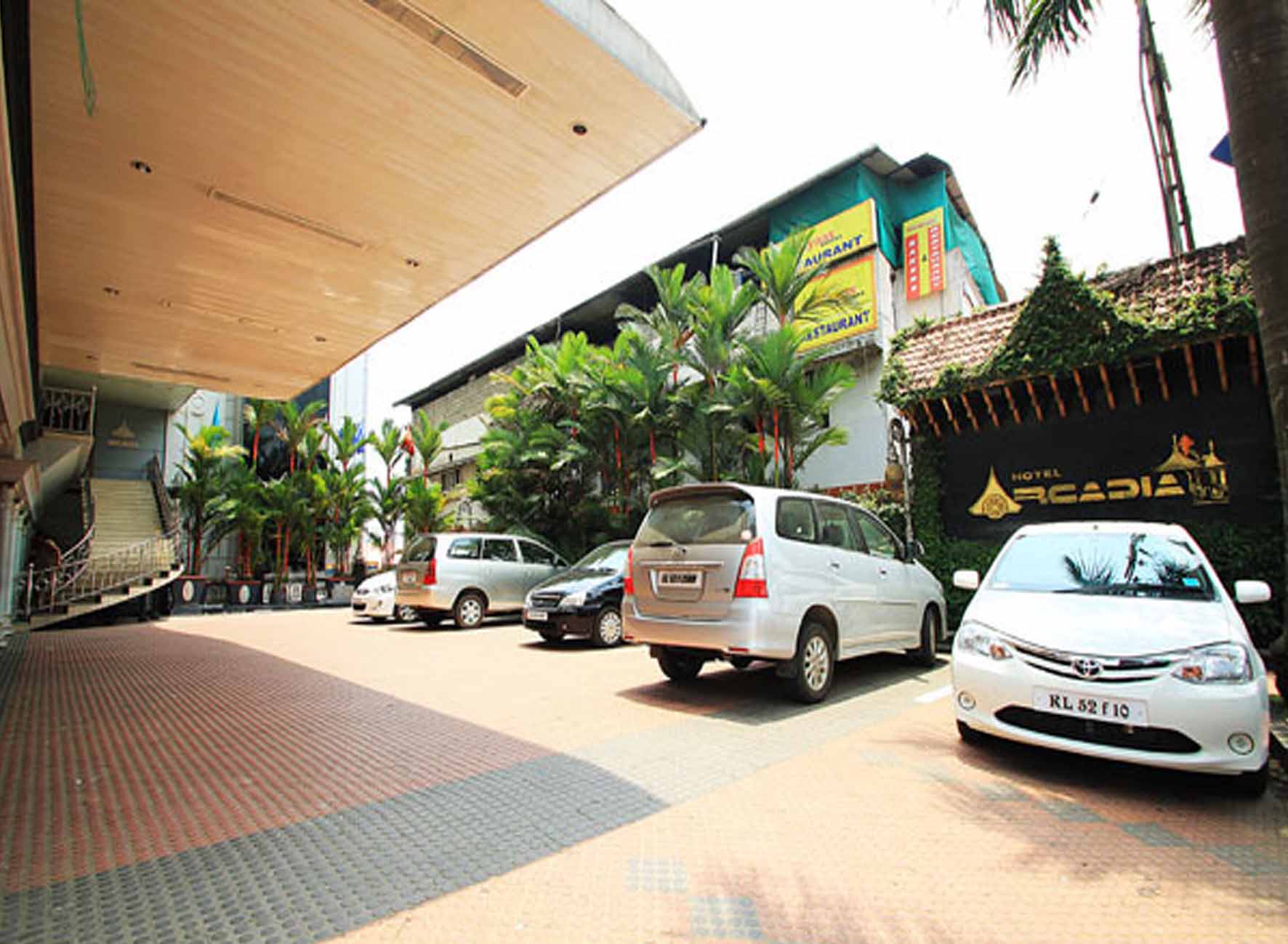 VALLET PARKING
We possess the biggest parking area in Kottayam for all types of vehicles, as we can comfortably provide space for more than 100 cars , A/C Travelers, Mini Buses ,Coaches etc... It's very useful during requirements on big conferences , get together parties, functions.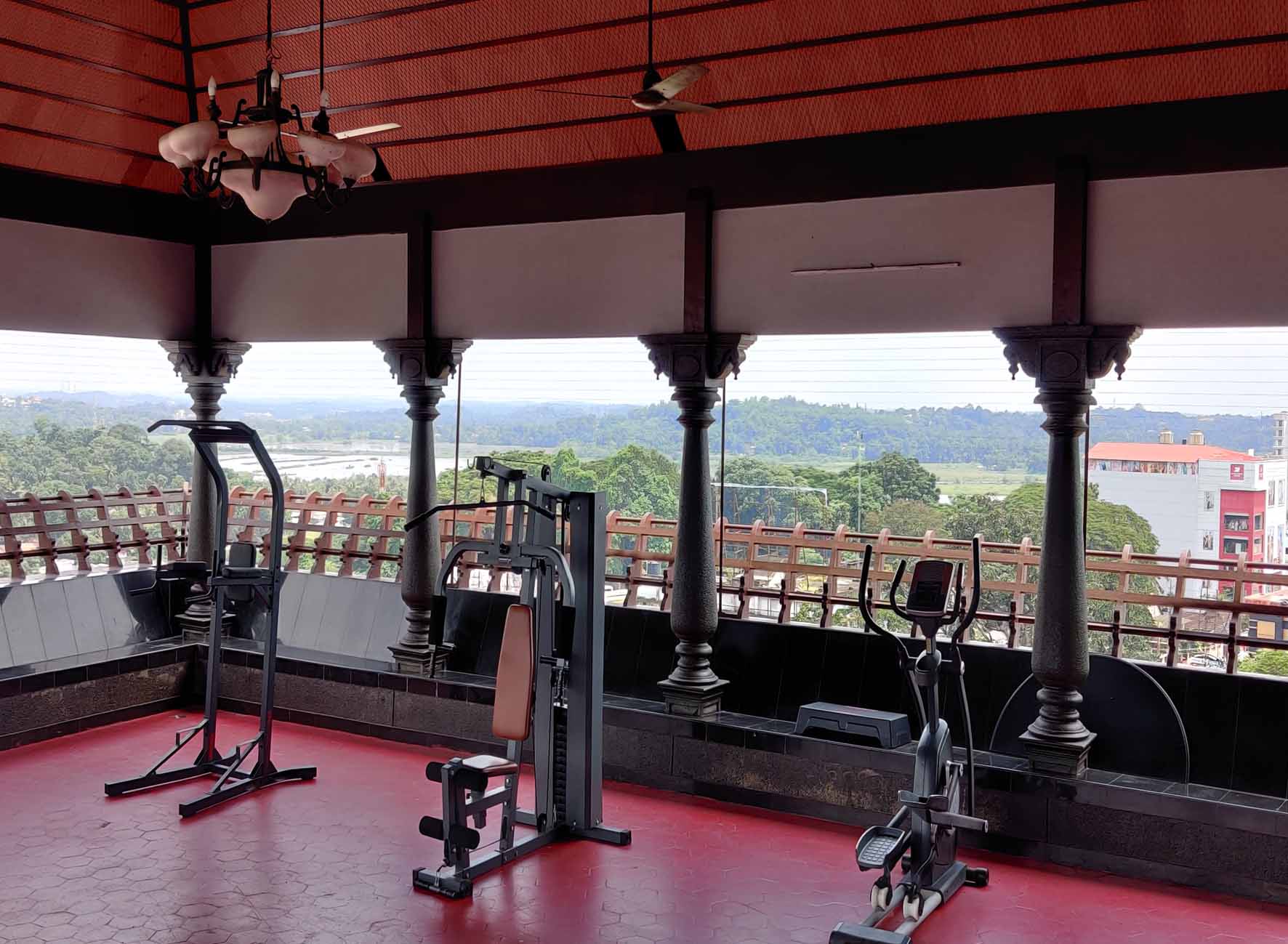 TEMPLE OF LORDS-PRAYER HALL
It's been a blessing to be able to arrange an area that creates an ausum atmosphere where a person can come and sit for his prayers. This is a way of thanking Almighty for the beautiful gifts he has bestowed on us.
---